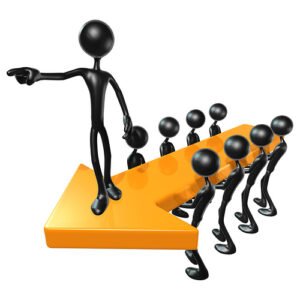 Leadership is extremely important to all organisations. There is no doubt. Great leadership can prevent much workplace conflict. Poor leadership can exacerbate, even contribute to workplace conflict. There are, however, steps you can take to prevent conflict in your workplace.
Encourage transparency of decision-making… People often become distressed when they are unsure of "why" decisions are made. When you make a decision a brief explanation goes a long way. Then people don't need to make assumptions or gossip!
Encourage open and honest, direct, and regular, ongoing communication between staff. This includes directly communicating with the people concerned when issues arise. It is essential that leaders walk the talk. Role model these same behaviours to staff. When leaders don't walk the talk, some employees excuse or rationalise their own poor behaviour. Through openly, honestly, directly, and regularly communicating with staff many issues can be addressed and people can move on quickly and easily. When issues are not addressed at the time people tend to make their own, sometimes inaccurate, judgments about what occurred.
Encourage cross-functional knowledge sharing to prevent silos. Many staff are concerned that they are not receiving vital information from other members of staff to assist them to do their job. Explaining the importance and benefits of knowledge sharing and rewarding these behaviours, as well as arranging cross-functional events to allow people to develop relationships with employees in other teams can help.
Notify staff as soon as possible of the reason for upcoming changes to systems, processes, resourcing, or staffing (some staff are particularly concerned when changes occur in the workplace). A common complaint is that a warning would have decreased the concerns. Giving staff assurances can help if changes may lead to staff feeling insecure about their job or the organisation's future. Being clear with staff that the changes will not affect job security may also relieve a lot of distress.
Give staff as much if not more positive feedback, where relevant, than negative feedback. In personal relationships the rule of thumb is a ratio of about 3-5 positive interactions to 1 negative interaction. When this ratio is reversed people can become distress, feel anxious, and vulnerable. In some cases they may decide to lodge grievances or claims.
Trust people. Where possible and deserved, show your staff that you trust them to do their job. Allow them space to do it without watching over them, give them tasks that involve complexities that they can handle, or train them to develop skills that would allow them to contribute more than they currently can. Most people do want to do a good job and feel pride in their work. Sometimes organisations do not facilitate environments where people feel they can. This leads to de-motivation and performance issues.
These are some of the top causes of workplace conflict involving leaders. They are consistently raised in workplace mediations by employees when the conflict involves leaders or leadership issues.
Many workplace conflicts can be prevented when leaders focus on, and commit to these 6 Tips. You could save your organisation thousands of dollars and your employees heartache by encouraging and rewarding these behaviours.