Do you spend too much time trying to resolve workplace conflict with limited success?
You're not alone! Managers and HR practitioners often tell us they "wish they had seen it coming" or they "would have stepped in earlier if they knew what to do."
On average, managers spend 25-40% of their time managing conflict (Washington Business Journal, May, 2005). How much time do HR managers spending resolving conflict?
Workplace conflict is estimated to cost the US economy $359 billion in paid hours (CPP, Inc. Global Human Capital Report, 2008). Even if you divide this by 14 to take into account the smaller Australian population, we still spend an estimated AUD$26 billion dollars on workplace conflict each year. Wow!
Most workplace conflicts can be resolved without the need for grievances, investigations, claims or professional help.
YOU CANÂ prevent much of the conflict in your workplace!
Would you like to increase your staff's workplace conflict resolution skills so that you can substantially reduce conflict in your workplace?
There have been many requests for a workshop for managers and HR that focuses on workplace conflict resolution. So we have designed a workshop just for you!
What You Will Learn
How to recognise conflict before it escalates
How to approach people you suspect may need assistance
Planning and executing conversations with people in conflict
Strategies for diffusing conflict
Knowing the best time to approach people in conflict
Determining what is most important to your staff
Helping your staff create their own workable and sustainable solutions
How to resolve low-level workplace conflict before it escalates
Managing strong emotions (self and others)
What to do if there is a stalemate when resolving conflict
How to demonstrate empathy in the workplace
How to communicate effectively in conflict
Dealing with power imbalances and aggressive behaviours
Communication styles and preferences
How to support staff experiencing high levels of conflict
How to approach vulnerable people
What to do if you suspect someone in your team or workplace has a mental health issue
Determining when you need professional help
The warning signs that a Bullying Claim or Workers' Compensation Claim may result
Who Will Benefit From The Workshop
This Workshop is specifically designed for:
Managers wishing to develop their conflict resolution skills to prevent or minimise conflict
HR practitioners wishing to increase their conflict resolution skills in order to support people in conflict in the organisation
Employees who wish to develop high level skills to assist with preventing and resolving workplace conflict
Book Today!
Book into this One Day valuable workshop. It is a practical and experiential, and based on real-life workplace conflicts that managers and HR practitioners like you face every day in the workplace.
Places are limited and the workshop will sell out, so click here to secure your place now.
About Your Facilitator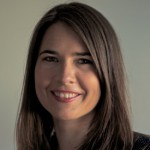 Caryn Cridland, Founder of Mindful Mediation Pty Ltd, will conduct this memorable One Day workshop.
Caryn is a Workplace Mediation Specialist. She has successfully resolved hundreds of workplace conflicts for a diverse array of organisations – regardless of people involved, the type of issues, or the size and type of organisation.
Email Alexis here to ask any questions you may have about the workshop.
Previous Participants of Workshops Facilitated By Caryn Said:
"Caryn is an excellent facilitator. Her enthusiasm for the subject is infectious – her knowledge and experience is re-assuring. Excellent!"
"Caryn was very engaging and knowledgeable, genuinely interested in the topic and keen to ensure people understood."
"Caryn is a very knowledgeable subject matter expert and responded well to questions and to the group."
"Excellent. Interaction was high. Continuous buy-in with all participants."
"Left the sessions excited about taking action to improve myself and trial new techniques."
Our Guarantee
If you are not entirely happy with the course content and the trainer who delivered the session, we offer a 100% money back guarantee!
Your Next Steps
Please feel free to complete the quick enquiry form under Contact Channels (on the top right of this page) and we will get back to you.
Call our office now on 1300 646 338 to discuss your workplace conflict resolution training needs.