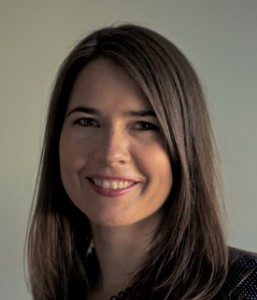 CARYN CRIDLAND
B PSYCH (HONS) LLB (HONS) MDR (HONS) M PSYCH (ORG)
Caryn Cridland is the Founder of Mindful Mediation. She is a Nationally Accredited Mediator with over 16 years experience in workplace, family, and community mediation. Her experience includes working internationally. Caryn is a Registered Psychologist, specialising in organisational psychology, and admitted as a Solicitor in the Supreme Court of NSW. She is also a Qualified Yoga and Qi Gong Teacher.
Caryn specialises in executive conflict resolution, workplace mediation, workplace mediation training, team building, and leadership development. Her passion is helping leaders develop enhanced self-awareness, and interpersonal and leadership skills so they can overcome conflict, grow, develop, and flourish.
Caryn designs and facilitates workshops, and provides one-on-one coaching, to corporate and government clients to enhance leadership capability and team functioning. Key areas include communication skills, emotional intelligence, leadership style, workplace mediation, and conflict management skills. She also conducts organisational cultural audits, and team assessments to help uncover complex workplace issues.
Leadership development clients that Caryn has worked with include Coca-Cola, Fox Entertainment, General Mills, Hallmark, Australian Red Cross Blood Service, Bilfinger Berger, Oakton Consulting, Aurora Energy, RMIT University, Illuka, MWH, and the Department of Economic Development, Tourism and the Arts.
While establishing Mindful Mediation, Caryn Cridland worked in the legal and mediation fields for over twelve years in the private and public sectors. Industries include employment, medical, immigration, personal injury, commercial and community services. She was also Tipstaff to the Honourable Justice Virginia Bell, now in the High Court of Australia, in 2002.
Caryn lectured postgraduate subjects at the University of Technology, Sydney for 12 years – including Mediation Practice, Psychology and Dispute Resolution, and Advanced Mediation. Caryn also provided mediation coaching services to Bond University on the Gold Coast, and guest lectured at Bond University and Sydney University.
Caryn has spoken at a number of conferences including:
National Mediation Conference
Women in Leadership and Management Australalasia
Resolution Institute (LEADR) Kon Gres
FairWork Summit
Australian Psychological Society's Dispute Resolution and Psychology Conference
Macquarie University's Work and Self Development Conference
EAN Network
She also speaks at internal forums and conferences – including WorkCover and Animal Liberation.
Caryn presented a poster of her Masters of Organisational Psychology research at the Australian Positive Psychology Conference, Positive 2012, and at the Third World Congress on Positive Psychology in Los Angeles in 2013.