Workplace Mediation, Conflict Resolution, and Leadership Development
Mindful Mediation provides expert workplace mediation, workplace mediation training, and leadership development services to forward-thinking organisations. We are dedicated to helping leaders build stronger workplace relationships, create positive organisational cultures, and prevent, resolve, and manage workplace conflict. The result is improved engagement, higher performance, and more harmonious workplaces.
CREATING BETTER WORKPLACES
Caryn Cridland, Founder, of Mindful Mediation shares some tips on improving workplaces and overcoming conflict on Channel 7's Morning Show. What are the "pet peeves" of bosses and staff in workplaces? What are some top tips for creating more effective and harmonious workplaces? How can we overcome workplace conflict? If you would like to read the article - click below.
Workplace Mediation Training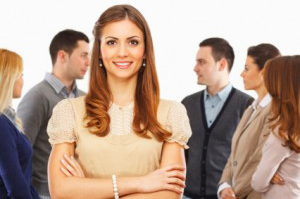 WORKPLACE MEDIATION TRAINING.
Want to Specialise in Workplace Mediation?
We offer a range of Workplace Mediation Training Courses...
Advanced Workplace Mediation Training | Sydney
5 Day Workplace Mediation Training - National Accreditation (NMAS) | Sydney -
HEAR FROM PREVIOUS PARTICIPANTS
FREE RESOURCES

• Prevent the Escalation of Workplace Conflict, Avoid Litigation, Workers' Compensation and Bullying Claims
• Learn How to Create Positive Leaders, Teams and Workplace Cultures
Communities
Latest News & Events

Advanced Workplace Mediation Training 8-10 October 2014. Sydney. Call 1300 646 338. Mindful Mediation are offering an Advanced Workplace Mediation Training in Sydney on 8-10 October. The 3 day Advanced Workplace Mediation Training offers mediators and other professionals an … [Read More...]
What Do Our Clients Say?
I cannot thank you enough for your wonderful presentation. I am still – even as of today (Two weeks later!)– getting such wonderful feedback about your presentation.You are a wonderful speaker, so empathetic and kind and inspiring.
~ Lynda Stoner, Chief Executive Officer, Animal Liberation, Sydney
I just wanted to let you know that all the people I talked to loved you. It is really rare to get such adamant and numerous feedbacks!
~ Marie-Charlotte Rouzier, Manager Education and Training, Executive Assistant Network
At first I felt like I needed a restraining order and we finished mediation with a hug and laughing together – truly amazing! I never would have believed we could achieve agreements and move forward with such a dramatic change in attitude, with trust and respect. You helped us dig deep to reach agreements and secure sustainable outcomes – real cures, not just band-aids for superficial wounds.
~ Senior Manager, Insurance
Mindful Mediation opens the gateless gate to a transformation of your most difficult working relationship!
~ Senior Manager, Higher Education