5 Day Workplace Mediation Training – National Mediator Accreditation System (NMAS) Will Provide You With National Accreditation Specific To The Workplace
Course Overview
The 5 Day Workplace Mediation Training – National Mediator Accreditation System (NMAS) gives you the tools run a workplace mediation process, and gain National Accreditation under the National Mediator Accreditation System (NMAS). Click for a sample of Workplace Mediation Training Videos illustrating previous workplace mediation training.
DOWNLOAD PDF: WORKPLACE MEDIATION TRAINING.
The 5 Day Workplace Mediation Training – National Mediator Accreditation System focuses developing your mediation skills so that you are confident running a workplace mediation process from start to finish. The course is tailored specifically to workplace mediation so all examples, case studies, role-plays, and interactive activities are specific to the workplace.  The entire course is designed and run by an expert workplace mediators. It is practical, systematic, and focused on real-life experiences of the trainers. Mindful Mediation has successfully resolved hundreds of workplace conflicts for a diverse array of organisations. By the end of the Course you will feel confident in knowing how to run a workplace mediation process from the initial referral of the conflict to assisting the parties draft agreements. You will have a step-by-step guide on how to run a workplace mediation process in any organisation.
What You Will Learn
A proven step-by-step mediation process that enables you to manage and resolve a range of different workplace disputes
Practical tips for every stage of the mediation process
Theoretical underpinnings to increase your understanding of conflict resolution and mediation
The unique attributes of workplace conflict and the the workplace context
How to determine the most appropriate dispute resolution process for workplace conflict
Approaches for working with people in conflict (role of HR, managers, supports, advisors and other third parties)
Practical approaches for responding to power and emotional dynamics
How to determine whether an internal or external mediator is required
When to use mediation and other dispute resolution processes
Working with vulnerable people
How to ensure sustainable resolutions
Practical and interactive actitivities to embed the learning
Individual feedback from experienced workplace mediators
38 hours of training
9 mediation role-plays
Who Stands To Benefit From The Training
The 5 Day National Accreditation Workplace Mediation Course is designed for you if you are:
wishing to develop your personal and professional skill set
wishing to be accredited under the NMAS
wishing to develop your workplace conflict resolution skills
working closely with others – such as HR practitioners, managers, counsellors, coaches, psychologists, lawyers, educators, trainers, advisors, case managers, rehabilitation providers, community engagement specialists, social workers, faciliators, conciliators, industrial relations practitioners, employee relations practitioners, complaint handlers, customer service staff
working in a government, community, not-for-profit or commercial environment
How Is The Course Delivered
The Course includes:
Full 5 Day Workshop
Comprehensive Course Materials
Facilitation by Expert Workplace Mediators
Preparation for Video Assessment (required for National Accreditation)
Register Here

About Mindful Mediation and Your Lead Facilitator
Mindful Mediation is a specialist workplace mediation, and leadership development consultancy providing services to leading organisations. We are dedicated to helping leaders and organisations build stronger workplace relationships, create positive workplace cultures, and prevent, resolve, and manage workplace conflict.
Mindful Mediation also trains mediators and other professionals in workplace mediation, conflict resolution and communication skills – mediation accreditation, basic, and advanced level training.
Mindful Mediation works with a diverse range of clients including leading global corporations, federal, and state government organisations, and not-for-profit organisations.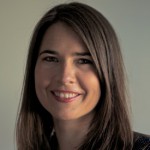 Caryn Cridland is the Founder of Mindful Mediation. Caryn is a Registered Psychologist (specialising in Organisational Psychology), admitted as a Solicitor, a Nationally Accredited Mediator, Leadership Development Consultant, Part-Time Lecturer (of post-graduate subjects, Mediation Practice, and Psychology and Dispute Resolution) at the University of Technology, Sydney, and a qualified Yoga and Qi Gong Teacher.
Caryn has been resolving workplace conflict since 2006, including team and multi-party mediations, facilitations, and team building. She also has in-depth experience in leadership development (including facilitating group training sessions and one-on-one coaching on topics such as leadership style, emotional intelligence, conflict resolution, communication and personality).
Caryn's unique passion is to turn challenges into positive sustainable outcomes. She does this by helping people to create their own learning opportunities, and find meaning in life and business challenges.
Course Dates
The next 5 Day Workplace Mediation Training – TBC.
Feedback From Previous Workplace Mediation Training Participants
Louise's Testimonial:
Kirsten's Testimonial:
Jason's Testimonial:
Amanda's Testimonial:
Jonathan's Testimonial:
Our Guarantee
We offer a 100% money back guarantee if you are not entirely happy with the course content and the trainer who delivered the session.

Or call our office now on 1300 646 338 to discuss your workplace mediation career. Alternatively, please feel free to complete the quick enquiry form on the top right of this page (under Contact Channels) and we will get back to you within 24 hours.