What does gratitude mean to you? Is it a thought or a feeling?
I hadn't really considered gratitude much until I deeply experienced it as an all encompassing feeling or emotion.
Up until this point it seemed that I had mostly experienced it as a thought.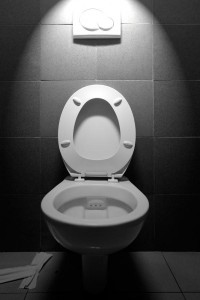 Something that I thought I "should" feel for an act of kindness or generosity.
That's not to say I was never grateful. I was, but to a different degree than what I experienced late last year.
Late last year I completed yoga teacher training. It was during this time that I realised that I had never really experienced deep heart felt gratitude before. I experienced an overwhelming sense of gratitude for the simple things in life.
I was very grateful for the fresh, organic, nourishing vegetarian food I was being served straight from the garden. Each meal I would think about the people who kindly grew and picked the vegetables from the garden, then the people who cooked them, and finally those who served them to me.
The whole experience enriched my life and gave me an appreciation of food like never before. This was an overwhelming experience of gratitude and I thoroughly enjoyed each mouthful as a result. I actually became so sensitive during this 6 week period that when I put food into my mouth I felt all the cells in my body begin to fire – my fingers and toes moved! What an experience.
I also experienced a very deep heart felt gratitude toward my parents who had fed me 3 meals a day for decades. Thank you mum and dad. I had not considered the effort it took. (I don't think many of us do until we have children of our own).
Now it's nearly 10 months on and this feeling of gratitude has not completely left me, however, I am certainly not finding myself sitting down thinking about all the people who grew, picked, and sold me the food I eat. What I did experience the other day, however, was a reflective moment on this very powerful life changing emotion, gratitude.
I walked into the bathroom of one of the males in my life that I love to find the toilet seat up. This got me thinking about all the males in my life that are very close to me. I remembered a very few times when they had left the toilet seat up – usually at times when the females of the house were not around.
I also reflected on how – most of the rest of the time (say 99.9%) the toilet seats are down. Now it is just a toilet seat. Many women I am sure, however, appreciate it when the toilet seat is left down. I am not sure why – it's a girl thing. I have heard some women get really passionate about this topic…But how many of us women give thanks and praise to the males in our lives that do leave the toilet seat down?
I was taking this considerate act for granted until the few occasions recently when it was left up inadvertently. I suddenly realised that all those other times it was left down.
I felt a sadness come over me. I had not even noticed this small act of kindness from the males in my life. We have never talked about it. They just do it for the females in my circle.
I was sad that I had taken such a simple act for granted. I then feared all the other things I was, and am, taking for granted on a daily basis. Acts of kindness, and generosity that are just a part of my life. I thought of all those people who love and support me endlessly with the big things in life (listening to me, helping me move) and the small things in life (like putting down the toilet seat without request or question). Thank you to the men in my life. And thank you to all of you wonderful people in my life who I do not thank enough.
While all my cells are not firing with each mouthful these days I am committed to living a full and enriched life and one of the ways we can all do this is through a deep heart felt sense of gratitude. Emotionally reflecting on the great things in our lives – not just thinking about them – is the key. Gratitude is an emotion that can enrich your life in each and every moment.
Tell us what you think in the comments section below.